CELTIC PRIDE (UK) - CLASSIC ROCK/AOR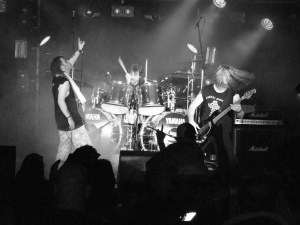 Band Members:
Vocals: Justin Matthews (No Quarter, Nun the Weiser)
Lead Guitar: Don Williams
Rhythm Guitar: Rob Williams
Bass Guitar: Dominic Hill (Sasquatch, Ockhams Raser & a few more)
Drums: Bob Richards ( Man , Iron Maiden's Adrian Smith's Untouchables, Shy, Asia, Dave Edmonds & many more!)
Soundcloud
Facebook
'Light Up The Sky' Video
BIOG:
'Light Up The Sky' is full of addictive hooks, catchy melodies that would make anyone instantly pay attention. They stay true to form with their traditional Classic Rock/AOR influences that will have even the hardest Metalhead singing along.
Celtic Pride may be an unknown band at the moment, but are hidden gems and ones not to miss.
Soon, the world be full of 'The Pride'.
Celtic Pride are one of Wales' longest running and biggest selling covers acts with renowned band members, who also have an original discography dating back to 1996.
Have supported: Budgie, Racing Cars & Andy Fairweather Low plus an extra dose of intense gigging & festivals, Including Rock at the Park, Glastonderi, Bowfest & more
Quelle: SLW Promotions