DEAD BY APRIL + BENEATH MY FEET - Tour verschoben!
DEAD BY APRIL + BENEATH MY FEET - Tour verschoben!
Titel:

DEAD BY APRIL + BENEATH MY FEET - Tour verschoben!

Wann:

Mo, 16. Dezember 2013

Wo:

Batschkapp - Frankfurt am Main

Kategorie:
Beschreibung
Our hard work with the upcoming album "Let the world know" has exceeded the initial album
deadline. As we want to make this album absolutely perfect in every way it has taken more time than expected. The new release date is set to 10-14th of february. The current planned tour in december is replaced with the following
dates:
MARCH 06 COPENHAGEN
MARCH 07 HAMBURG
MARCH 08 SNEEK
MARCH 09 MÜNSTER
MARCH 10 FRANKFURT
MARCH 11 MANNHEIM
MARCH 13 LUXEMBURG
MARCH 14 KOFMEHL
MARCH 16 VIENNA
MARCH 17 MUNICH
MARCH 18 COLOGNE
MARCH 19 BOCHUM
MARCH 20 BERLIN
MARCH 21 OSNABRÜCK
MARCH 24 HELSINKI
MARCH 26 LONDON
MARCH 28 ST. PETE
MARCH 29 MOSCOW
However, we'll put up a one-track teaser later today taken from DBA album #3 and a single release hopefully before the end of this year. We'll also provide a complete album track list shortly.
We literally can't wait to perform these songs for you all, as we're very proud of this album!!
:-)
All the best and sorry for the inconvenience.
Much love /
Pontus, Alex, Zandro, Stoffe, Marcus

DEAD BY APRIL
Foto: Beatrice Tornros
Die Tour von DEAD BY APRIL im Mai war ein echter Überraschungserfolg. Obwohl: so ganz überraschend kamen die guten Ergebnisse dann doch nicht zustande. Die Band um Mastermind Pontus Hjelm hat sich in den vergangenen Jahren, trotz diverser Umbesetzungen innerhalb der Band, stetig ihr Live-Publikum erspielt. Mittlerweile sind DEAD BY APRIL im Bereich des melodiösen Hardcore eine Institution, Songs wie "Losing You", "Calling" oder auch der neue Kracher "Freeze Frame" besitzen bei den Fans Kultcharakter und werden aus Leibeskräften mitgesungen. Das alles ist aber nur ein lauer Vorgeschmack auf das neue DBA-Album LET THE WORLD KNOW, das Ende September bei Universal. Laut Pontus wird LET THE WORLD KNOW das bis dato "härteste, aber dennoch griffigste Album der Band-Geschichte"! Freuen wir uns also auf weitere energiegeladene Live-Shows der Jungs aus Göteborg.
Beneath My Feet is a metalcore band from Luleå, Sweden, a northern town where the polar bears rome, and the weather is a pain in the ass. The band consists of six members: Marcus J Garbom (vocals), Sebastian Kågström (vocals), Adam Lindberg (guitar/vocals), Anton Gustafsson(guitar) Mattias Lindblom (bass), Axel Moe (drums).
Beneath My Feet released their debut 6-track EP in 2011, where they collaborated with singer Richard Sjunnesson from The Unguided (former singer in Sonic Syndicate) on the EP title track Wake Up, Stand Up. In 2012 the band changed their line-up as one of the singers (Kristoffer Lindvall) needed to drop out due to studies. This is the time Sebastian Kågström joined along with the new guitarist and singer Adam Lindberg.
During 2013 BMF has released two singles featuring the new members, End of Corruption and The Color of a Thousand Sunsets. There are also plans for a bigger release in the beginning of November 2013.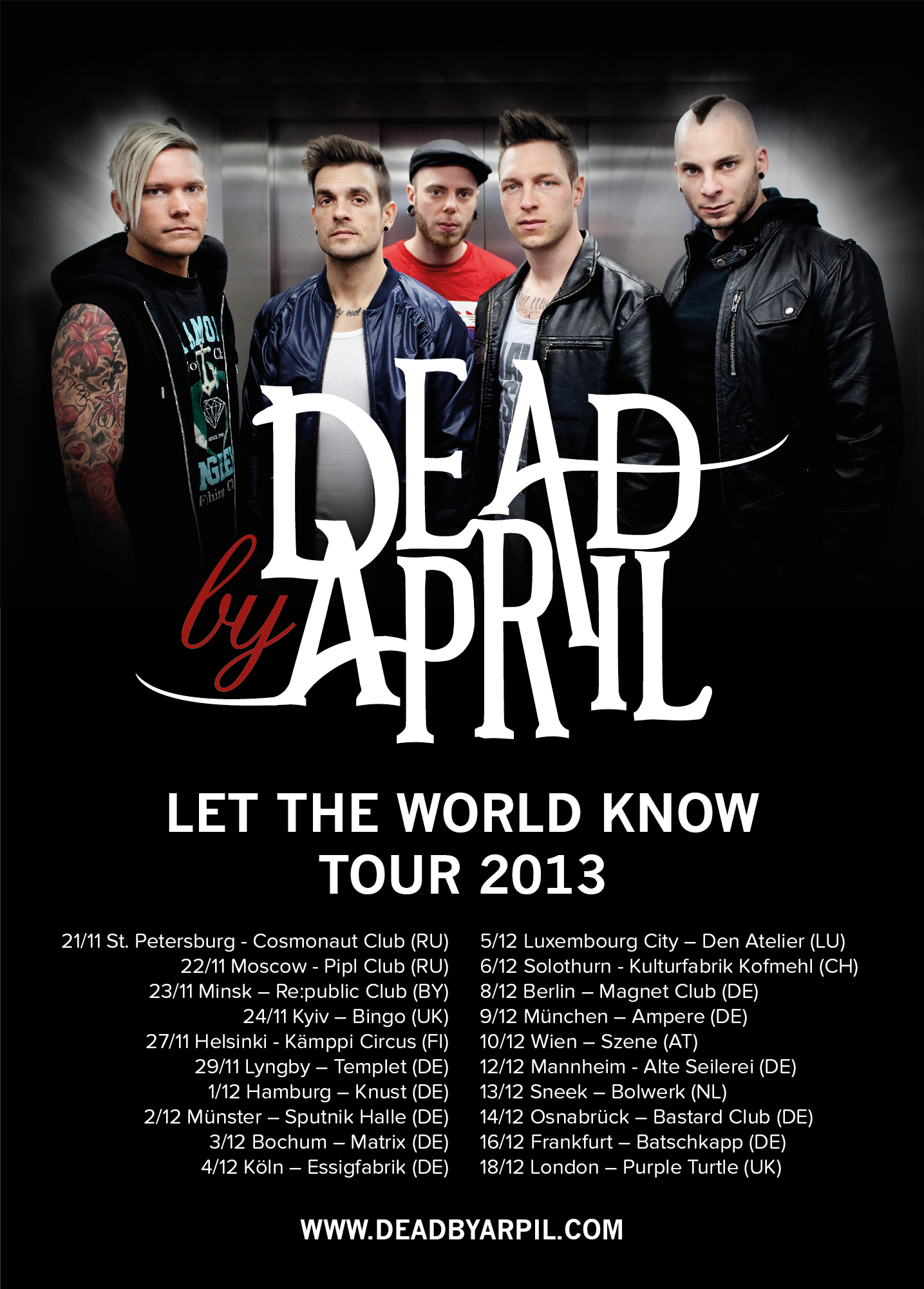 ---
Veranstaltungsort
Standort:

Straße:

Gwinnerstraße 5

Postleitzahl:

60388

Stadt:

Frankfurt am Main

Land:
Beschreibung
ANFAHRT:
Mit der Bahn:
U4 & U7 Richtung Enkheim (über Konstablerwache) bis Haltestelle "Gwinnerstraße"
Mit dem Auto:
Aus Richtung A66 bzw. Hessencenter kommend, an der U-Bahnstation Gwinnerstraße rechts abbiegen. Aus Richtung Riederwald/Fechenheim kommend per "U-Turn" nach der U-Bahnstation Gwinnerstraße und dann gleich wieder rechts in die Gwinnerstraße abbiegen.